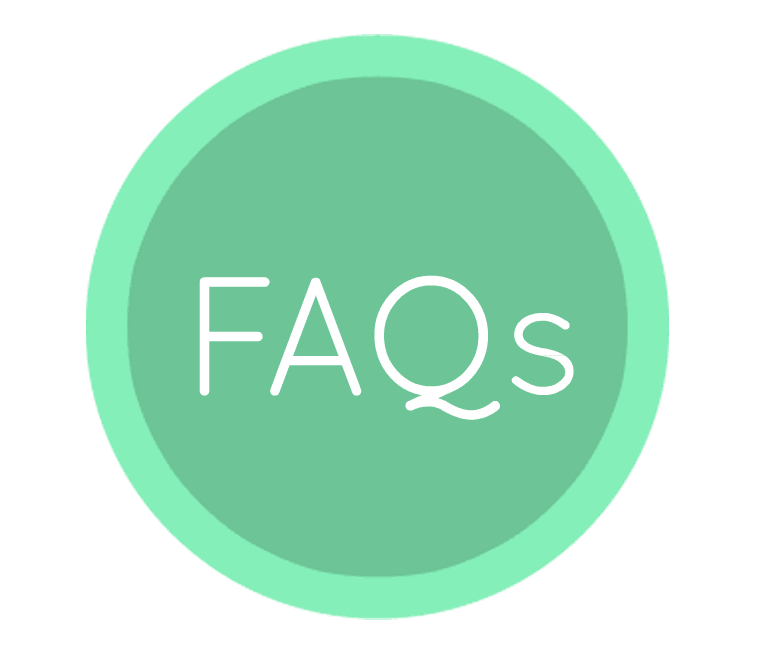 Freaking Awesome Questions
What brands do you offer?
Mix-and-match any brand and absorbency of: Organic, Tampax, Tampax Sport, Playtex, Playtex Sport, Kotex, Always, Always Infinity, and Stayfree.

How many pads and tampons will I receive?
Choose up to 12 pads or tampons or half & half with up to 8 pads and 8 tampons.

What is the difference between a box with or without period essentials?
You will receive the EXACT box with the same insert, goodies and snacks. The only difference is you will not receive pads, tampons or extras (i.e. pain relievers, hormonal tea, wipes or liners). No commitment boxes DO NOT include period essentials. It is strictly a lifestyle-ish box. Our boxes can stand alone without the addition of period essentials, so we're confident you'll still enjoy it!
What is your refund policy?
All subscription and product sales are final. If you purchased a 3, 6 or 12 month package and cancel mid-receipt, you will still receive your remaining boxes but your subscription will not renew. If an item arrives missing or broken, contact support@mydotboxx.com and we'll do our best to replace or resolve.
What is your shipping policy?
Boxes ship to the US and Canada only.
US shipping for an Adult Mini is $5.00 per box; shipping for the Adult Big Boxx, boxes for teens and girls is $6.95. USPS Priority shipping is 4-5 business days upon receipt of shipping confirmation.
Canada shipping is...
$9.95 for the Adult Mini
$18.95 for the Adult Big Boxx, First Period, Girls and Teen Self-Care Boxes.
Delivery is 1-3 weeks upon receipt of shipping confirmation, depending on your location. Canada subscriptions ship the 1st week regardless of the selection on your survey to ensure they arrive before your renewal date.

***PLEASE READ*** ALL subscription boxes have a cutoff date, ours is the 15th (i.e. August 15th guarantees September box; August 23rd guarantees an October box). For example, purchasing July 24th and selecting 1st week of the month shipping does not guarantee your box ships the 1st week of August; it guarantees your box will ship the 1st week of September. Boxes begin shipping the first FULL week of the month (the 1st week with 7 calendar Sun-Sat days). Boxes ship Mon-Thurs of your selected week. All tracking will be updated no later than 10PM EST each Thursday.
Boxes ship the first FULL week of the month (the 1st week with 7 calendar Sun-Sat days). For example October 2019; October 1st falls on a Tuesday; therefore, the first full week of the month is Sunday, October 6th.
Boxes ship as follows:
Monday: Adult A-I
Tuesday: Adult J-M
Wednesday: N-Z
Thursday: Mini + Girls + Teens A-L
Friday: Teens M-Z + Paired subscriptions/no commitment boxes (adult + teen, teen + girls, teen +teen, etc)
You will receive a shipping confirmation by 10pm EST on your designated shipping day with tracking information.If your period typically starts the 4th week of the month or exactly around the first, we suggest selecting 3rd week shipping to ensure your essentials are on-hand when needed as the 1st week of the calendar month doesn't always align with our 1st week FULL week shipping schedule.

No Commitment Boxes ship the 3rd week of the month.
First Period Boxes, themed one-time boxes and Fun Mail Shop items ship within 7 business days USPS Priority Mail.

What is your return policy?
Due to the nature of products, we do accept returns. If a product arrives spilled or broken, please contact support@mydotboxx.com and we will do our best to offer a replacement.

What happens when my package is lost/stolen?
All boxes and shop orders are mailed with $50 insurance. Please note, we are not responsible for lost or stolen packages. Please make arrangement to have your subscription delivered to a secure address or location. If your package is lost after delivery please contact us within 24 hours of delivery confirmation and we will do our best to help you locate your package(s). Your best course of action is to contact your mail carrier and/or local post office.

When will my subscription renew?
Boxes renew monthly on the 20th until cancelled. If you select 3rd week shipping, there may be an overlap in delivery of your box vs your renewal by up to 4 days (depending on the number of days/weeks in the month).
Can I cancel my subscription anytime?
Absolutely! Simply log into your account and cancel― no questions asked. If you purchased a discounted prepaid package and cancel mid-receipt, you will still receive the remaining boxes as there are no partial refunds. We are not responsible for renewals that are not canceled. You must log in your account and personally cancel your subscription.

If you cancel before the 1st of the month you will NOT receive next months box. If you have a 3, 6 or 12 month subscription, you can cancel any time; however, you will receive shipments through the end of your term as there are no partial refunds.

If you cancel before your subscription box ships, you will be credited $5.00 for the period essentials, as canceling before your first box ships converts your account to a "No Commitment" account which does not include discounted period essentials.
What happens if I change my mind and cancel before my first box ships?
All sales are final. If you purchased a 3, 6 or 12 month package, you will still receive your all of your boxes and your subscription will not renew.
Period essentials are included in the box at a discounted price. We also donated 10% of all box proceeds to a female-focused charity. When your subscription is canceled before your first box ships, this shifts the donation cylinder for your box and we take a loss for the essentials. So, we credit back the discounted $5.00 per box cost paid for the essentials and convert your box to a No Commitment Box, because lets be real girls, that's really what it is... you canceled, so there's no commitment.

Why can't I login my account?
For faster checkout, we do no require account creation to complete a purchase. So, if you're trying to login and receiving an error message, you did not create an account at checkout. You will have to create an account to see your order history and/or manage your account.
When creating an account you have to create your personal password; therefore, we cannot create an account for you,
I have food and/or skin allergies, is there any way to accommodate these?
We do not accommodate food or skin allergies at this time. We try our best to stay away from nut allergens; however, some skincare, beauty and bath products may include common allergens, such as peanuts, tree nuts, soy, milk, eggs, and wheat. Users concerned about allergies are responsible for reading product labels and must be aware and utilize the recipes, products and contents at their own risk.

Do you have a rewards or loyalty program?
We sure do! Earn points for every renewal, Fun Mail Shop purchase, following us on Instagram, liking our Facebook page... for celebrating your birthday etc.
Log into your account then look in the bottom left corner of your screen. You'll find a cute magenta button that reads "Rewards". Click on that baby and it'll walk you through what's next!

What types of snacks do you include?
Snack selection varies monthly. Snacks are not personalized or customized.
We curate a mixture of dark chocolate, milk chocolate, gluten free, nut free, and vegan inspired treats. We also poll our squad in our Facebook group where you vote on snack selections, offer suggestions or receive bonus snacks when available. Occasionally, we will include a full-size snack (i.e. Skinny Cow, Godiva etc) to shake things up a bit. When a full bag of goodies are included, the bag is your sole snack for the month. ***Summer heat is unavoidable. Before opening any chocolate, we suggest popping it in the freezer or frig for about 15-20 to avoid it oozing out of the packaging and staining your clothes or upholstery.**

What types of products do you include in the boxes?
Products include shower, bath, skincare, hair, health & beauty, vitamin/supplements, trending accessories and/or jewelry. We honestly include a little of everything. Selected items vary based on the overall feel of the box.
What can I personalize in my box?
Depending on your box, your survey will include up to 21 questions. No commitment boxes have up to 10 questions. Since there its non-committal, we only need to cover the basics to curate your box.
For subscribers, if you opted in for period essentials, your survey is where you select your essentials and extras. It also helps us know what you enjoy and what you don't. For example, if you don't have a tub and have no use for bath bombs, we'll send shower steamers instead.
Why do you ask for my phone number at checkout?
We ask this for order efficiency purposes only. If we have a question about your box, we'll simply send you a text. You can opt out of this service by not providing your cell phone number at checkout.

Need to Contact Us? Here's the when & how...
Monday 10am- 5pm EST
Saturday 10am-2pm EST
Sunday CLOSED (A girl's gotta rest)
Email: support@mydotboxx.com

Support is also closed in observance of the following holidays: MLK Jr Day, Memorial Day, July 4th, Labor Day, Thanksgiving Day, Christmas Eve + Christmas Day, and New Years Eve + New Years Day