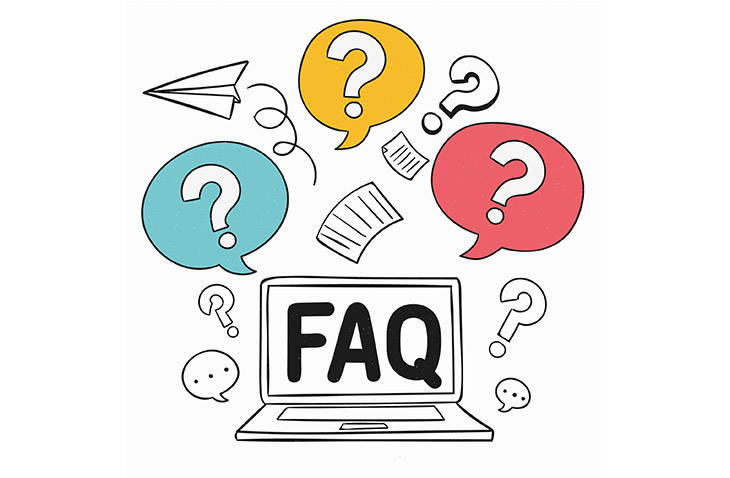 What brands do you offer?
We offer L. Organic, Always, Kotex and Playtex brands.

How many pads and tampons will I receive?
Choose up to 20 pads and/or tampons you choose the brand, absorbency and quantity; plus optional pantiliners and Advil packets. (Example: 8 Always Ultra Thin Size 2 Pads + 6 Tampax Super/4 Tampax Regular/2 Tampax Light tampons.

What is the difference between the lifestyle and period box?
The only difference is the period box includes period essentials and the lifestyle box does not.
Shipping, Lost Packages & Damaged Goods
What if I received damaged goods?
If an item arrives broken, contact help@mydotboxx.com including 1-2 images of the damaged or broken good(s) within 48 hours of receipt a replacement will be shipped to you within 2 business days. Same steps apply for missing items.

What is your shipping policy?
We currently ship to the US and Canada.
Boxes ship the 8th-10th monthly via USPS Priority Mail and USPS International Priority Mail.
US shipments should arrive within 3-7 business days after pick-up. Shipments to Canada should arrive within 7-21 business days. Please note, once USPS has possession of your goods, we cannot control the speed, tracking or route of transit to you.
First Period Boxes ship once a month on the 25th of each month. Boxes must be ordered by the 10th of the previous month (i.e. March 9th purchase ships March 25th; March 29th purchase ships April 25th).
Happy Mail Shop orders ship within 2 business days.

Special gift boxes (i.e. Galentine's Day or Mother's Day gift boxes or Stocking Stuffer boxes) shipping dates are on the product page of each item.
Where do you currently ship?
We currently ship to the US and Canada
US: $8.00 per box
Canada: $16.95 per box
My box is missing/stolen, now what?
You'll receive an email when your box is out for delivery, and another upon delivery. You must contact us within 24 hours if your package is lost or stolen. This allots time for USPS to investigate the whereabouts of your goods. After 48 hours, we cannot file a claim nor issue a refund as USPS is no longer liable for the goods.
Please ensure your goods are delivered to a safe and secure address.

We are more than happy to hold your box to ship for a later date during the holidays and personal vacations or travel.
We are not responsible for incorrect addresses, unclaimed mail, or any returned mail due to failure to pick up or customer error. If you believe your package has been returned to us, please contact support@mydotboxx.com. If we have your package we will ask you to pay the non-discounted $9.24 shipping fee for your redelivery.

What is your refund policy?
All sales are final. Your first payment or last renewal will be your last shipment upon cancellation. If you purchased a 3, 6 or 12 month package and cancel mid-receipt, you will receive the remaining boxes of your package. We do not offer partial refunds.
Due to the personal nature of our products all sales are final and we do not accept returns.
Why is my promo code not working?
Promo codes are for first box subscription activation only. They do not apply to Happy Mail Shop purchases or First Period boxes. If you've subscribed before, and found a different code, your code is not working because you were previously a customer and today's subscription is not your first box.

What can I personalize in my box?
Your survey will include up to 21 questions. The questions allow you to select your period essentials (if applicable) and tell us more about you in general (i.e. are you a bath or shower kinda girl?) so we can better curate your box.
What types of snacks do you include?
Snack selection varies monthly. Snacks are not personalized or customized.
We curate a mixture chocolates, chips, granola bars, and other treats. We also post polls in our Facebook group where you vote on snack selections, offer suggestions or receive bonus snacks when available. Occasionally, we will include a full-size snack (i.e. Skinny Cow, Godiva etc) to shake things up a bit. When a full bag of goodies are included, the bag is your sole snack for the month. ***Summer heat is unavoidable. Before opening any chocolate, we suggest popping it in the freezer or frig for about 15-20 to avoid it oozing out of the packaging and staining your clothes or upholstery.**

What types of products do you include in the boxes?
Products include shower, bath, skincare, hair, health & beauty, vitamin/supplements, trending accessories and/or jewelry. We honestly include a little of everything. Selected items vary based on the theme of the box, rest assured you'll always receive a cohesive experience.
Do you have a rewards or loyalty program?
We sure do! Our rewards and loyalty program allows you to earn points for every renewal, Happy Mail Shop purchase, following us on Instagram, liking our Facebook page... for celebrating your birthday etc. You also receive points towards renewals for every customer you refer to the box. Log into your account then look in the bottom left corner of your screen. You'll find a cute magenta button that reads "Rewards". Click on that baby and it'll walk you through what's next!
Need to Contact Us? Here's the when & how...
Our school district is going virtual for Fall 2020 so please be patient with response times during peak school hours.
Our response time will remain within 24 hours of receiving your inquiry or concern, or sooner when possible.
We're available:
Monday 8am- 7pm EST
CLOSED on weekends.
Customer Service Email: help@mydotboxx.com